In this tab you can assign assessors to an exam. The assigned assessors are allocated manually or automatically on students and/or groups. Certain rules applies to the role observer. You can read more below
Searching assessors and co-examiners


Click on Edit assessors and search box will appear, where you can search among assessors you want to assign the exam.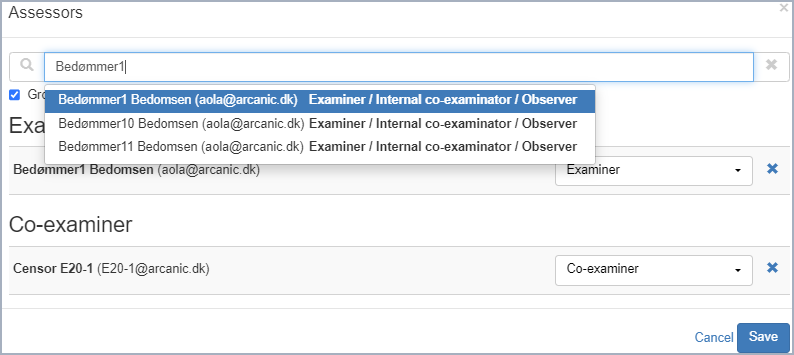 Search the name of the person you want to assign the exam
Save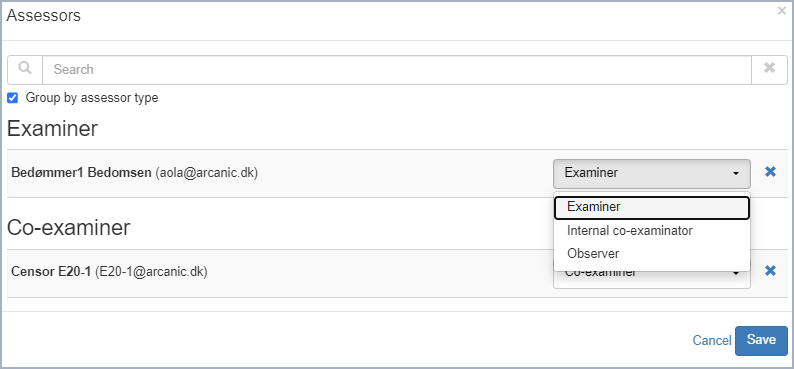 If you want to change the role, click on the dropdown menu
Save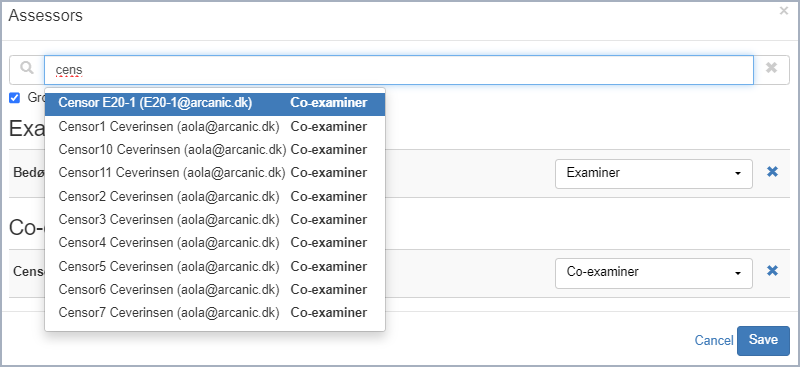 Co-examiners is a separate "search"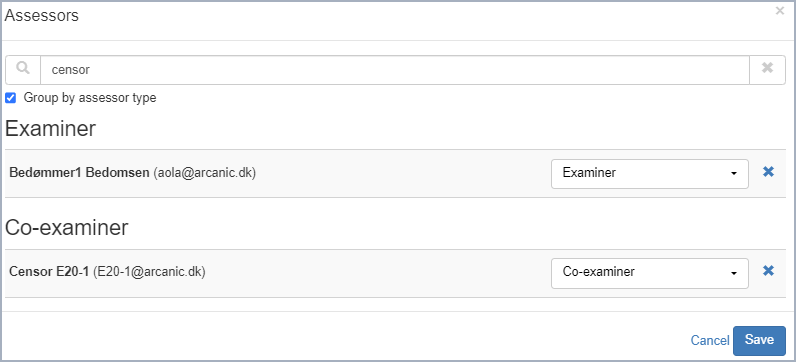 When assessors have been selected the view is opdated and grouped by type

Chosen and assigned assessors/co-examiners
Assessors can be assigned manually by checking the boxes (the top one assigns to all students)
l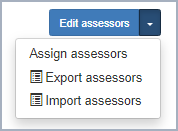 Alternatively, assessors can be assigned automatically by clicking on the arrow and choosing
"assign assessors"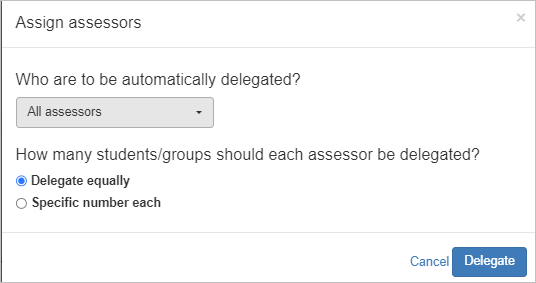 Here you can choose between equally or a specific number to each assessor
Back in the overview, we now see that the students are distributed among the various assessors as the check boxes are marked. From here it is again possible to edit manually. Click 'Save' in the bottom of the page to save the delegation.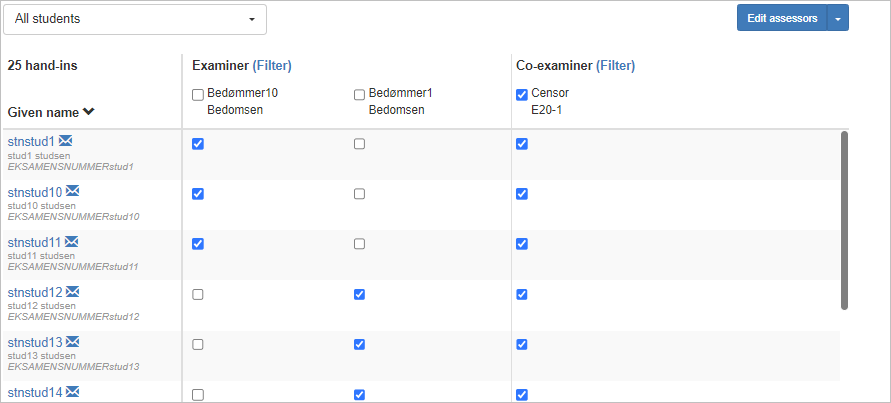 Please note the following regarding Observers
The Observer is a specific assessor role that has almost the same privileges as an examiner but also includes a more flexible use. The following applies
Observers can download hand-ins and use the annotation tool
Observers can write feedback, but cannot release/submit feedback (only the examiner can decide to release)
Obeservers can be added to allready assessed hand-ins
Observers cannot submit assessment or results