---
About transferring grades
A function can be enabled so that assessor can copy the submitted grades to co-examiners field. Next, the co-examiners is only supposed to click 'publish'.
This option can be set by administrator, who can select:
not to set this as an option for assessor
to set this as an option for assessor
to set this as default for the exam
In general, this should be done by appointment with the faculty.
---
Settings
If an institution wishes to switch this function visible, it must be reported to Arcanic support. When the function is switched on, the Grade transfer check box will be visible on all tests (but not checked unless this is explicitly ordered by the institution).
If the box is checked, the assessor will be able to transfer the marks to a fellow assessor.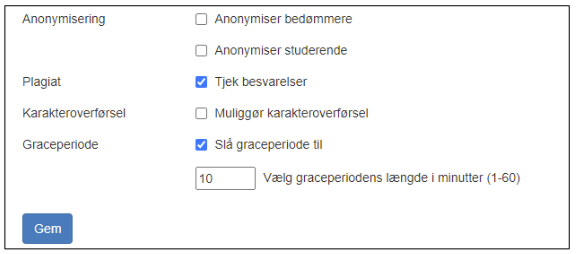 ---
Transfer grades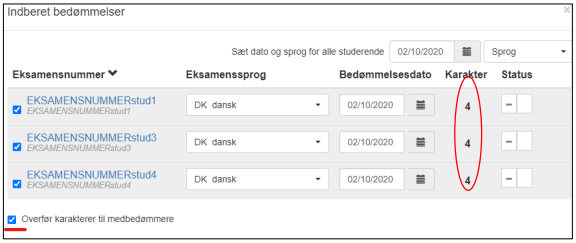 Tick in transfer grades
The assessor choose the grade of their assessment and marks with a tick in the check box for transferring. The assessor then clicks on submit.



A second assessor logs in

The grades are already filled in and the assessor can simply click on Submit