---
Demo
As a student it is possible to test the system in Digital Exam as much as you want.
Demo exams will be listed under 'My exams', but will automatically disappear the following day.
Log in to Digital Exam
Click the 'Try a demo exam'

---
Different types of demos
You can test the following:
Multiple choice exam
Multiple choice with Safe Exam Broxser
Exam with inviligation
Exam without inviligation
Exam without inviligation with built in editor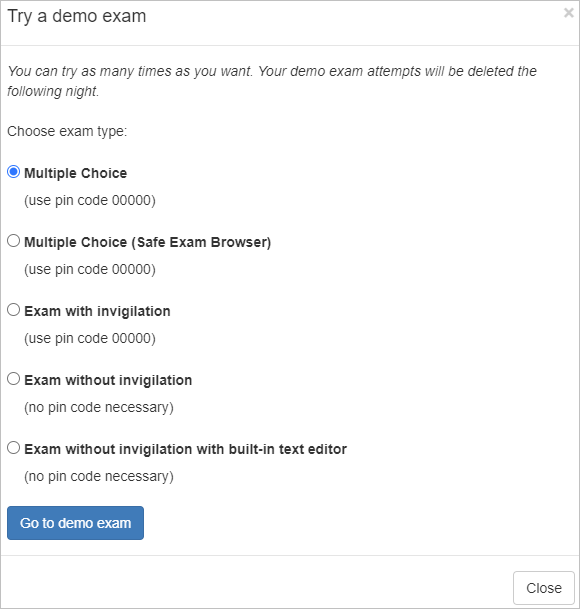 You can try as many times you want to. Demo exams will be deleted the following day.