---
Alle prøver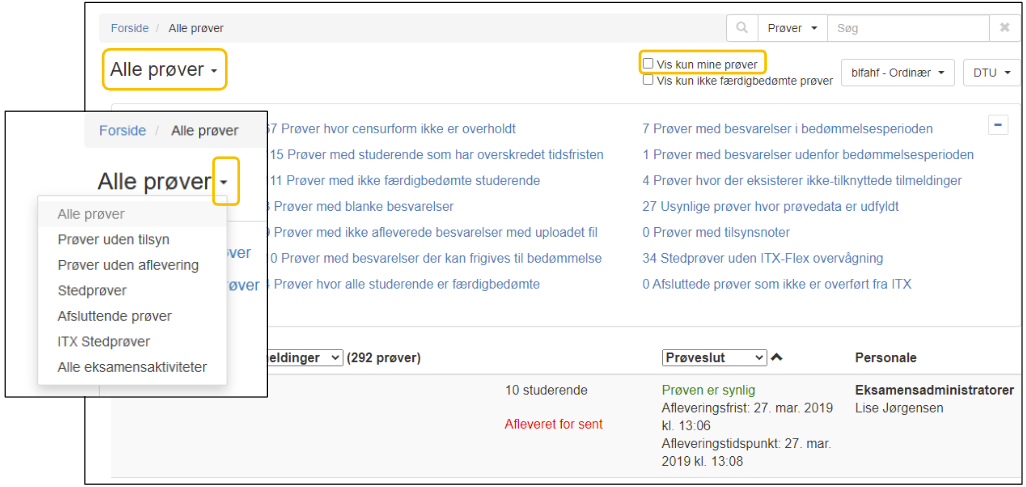 All exams
When logging in as administrator, you will be navigated to All exams

You can click the dropdown to select type of exam.

Show My exams only
Check the box to only show exams including you as administrator.
---
Dashboard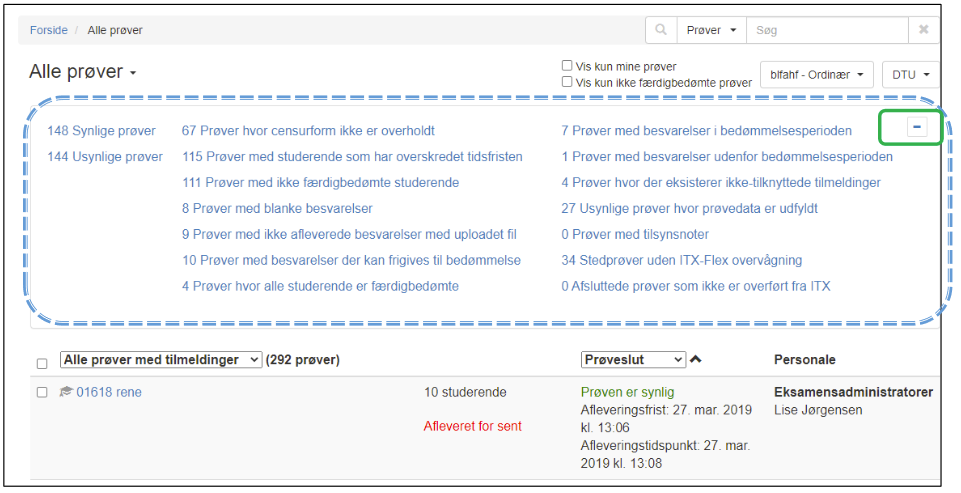 Dashboard
Click the type of exam criteria you want to be shown below the dashboard.

Default is All exams with registraitons.

Click the dash (-) to the right, to fold the dashboard. This setting will be saved for the next login.

Unfold by clicking the plus (+).
---
Front Page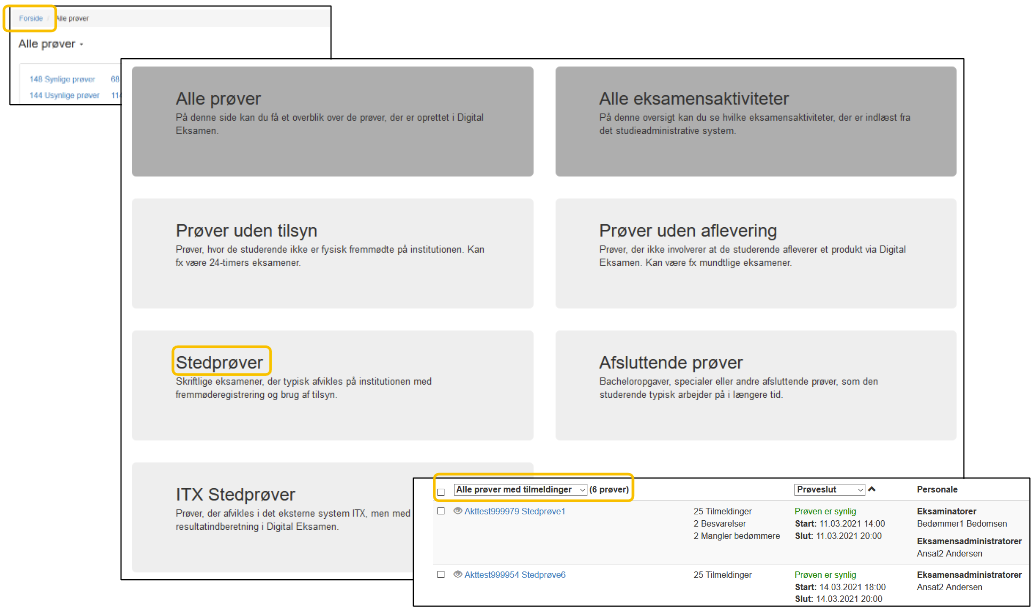 Front page
Click the front page to get an overview of exam types including descriptions, which are depending on the university.

From every tab, you can navigate to exam type you want.

E.g. if Exams with invigilation is selected, all exams with invigilation will be shown as default
with registrations and information about added
examiners, registrations etc.minatorer
---
All Exam Activities
All exam activities (EKA)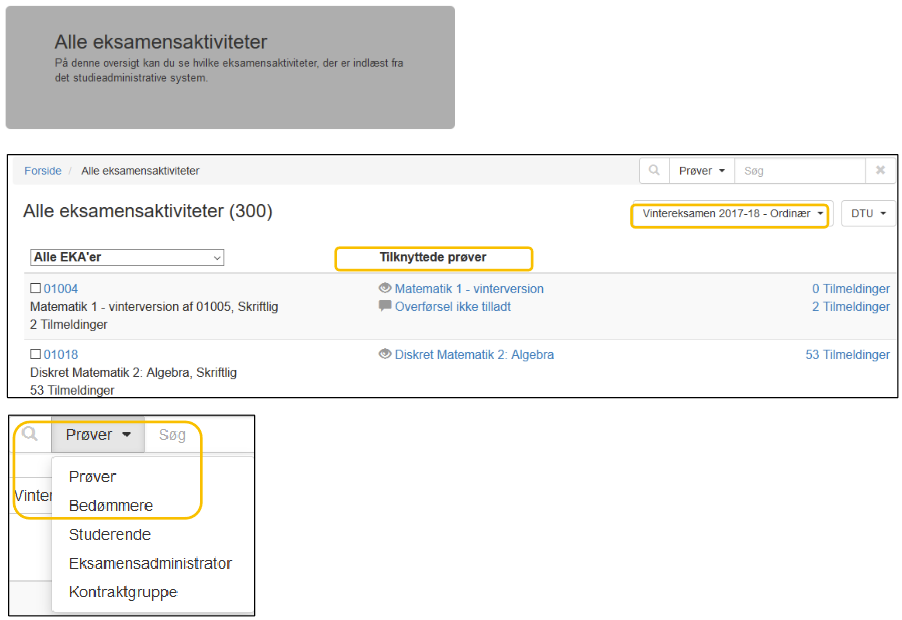 Form the fornt page, you can navigate to the EKA overview.

From here activities in a given term and unit can be seen, as well as number of registrations and associated exams.

Search can be done on different parameters, e.g. Exams and Assessors.