Login roles
When you log on to Digital Exam, you get 4 different options for choosing a role
If you always use the same role, you can check "Remember my choice", and you will automatically be logged in as the role you most recently logged in as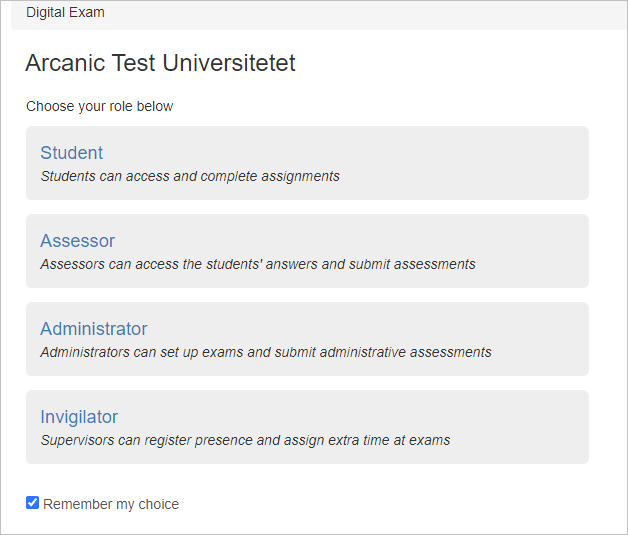 The main page
You will now land on the main page where you have access to

a variety of features in the top bar of the screen
All exams
Dashboard and various filters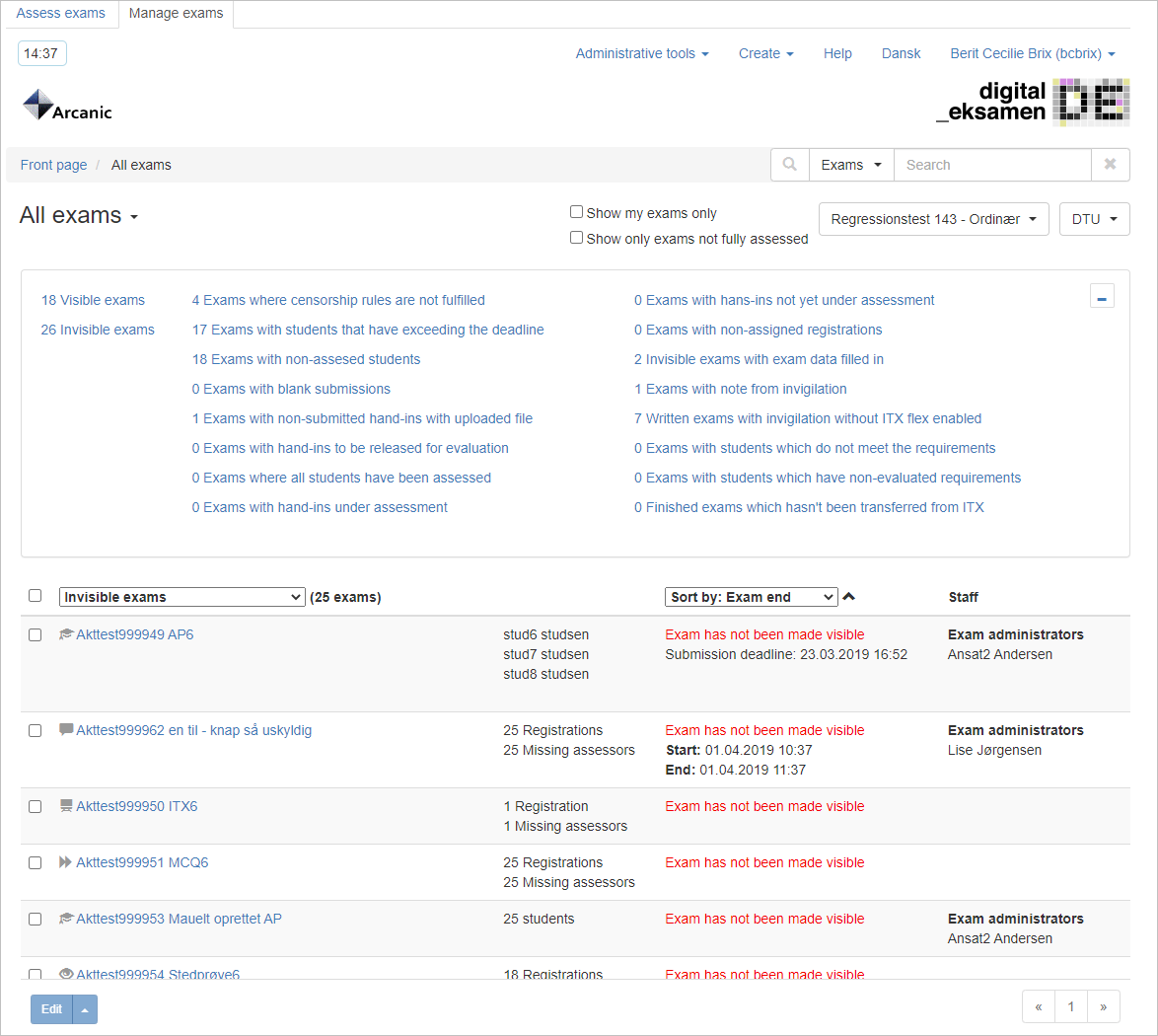 The top bar
As an administrator, you are basically both an assessor and an administrator. This means that you can link your employee profile to an exam if you testing the assessor roles.
To switch between your roles you choose assess exams or manage exams
You have access to a number of different administrative tools, read more here
You have access to create MCQ question sheets via the Create function, read more about MCQ here

All exams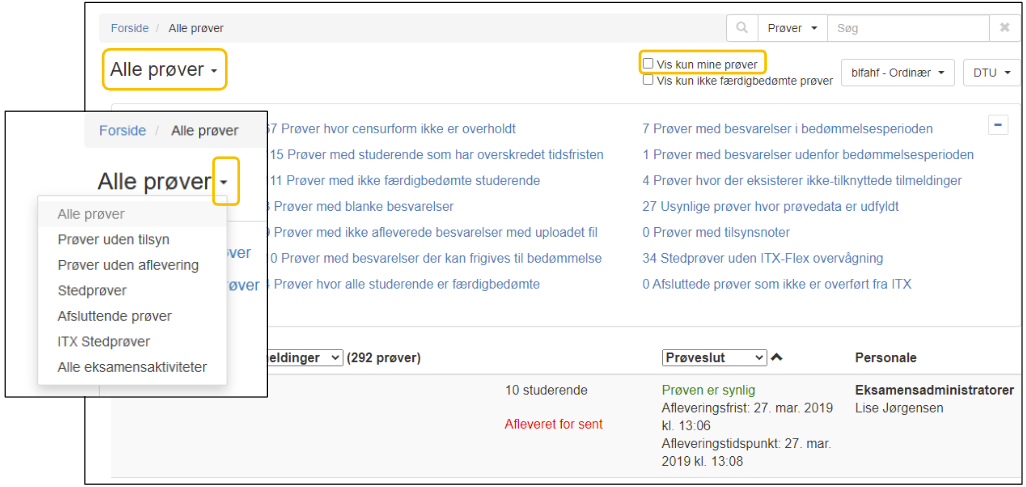 When logging in as administrator, you will be navigated to All exams

You can click the dropdown to select type of exam.

Check the box Show My exams only to only show exams including you as administrator.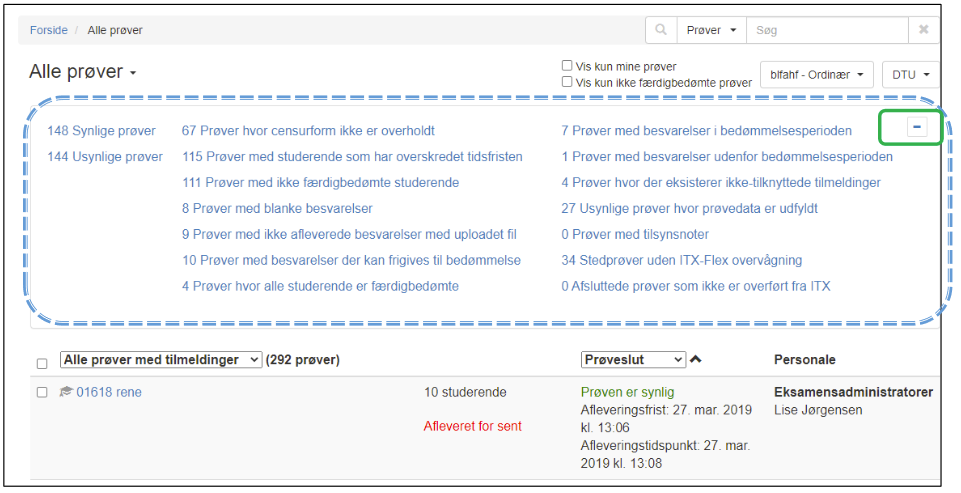 Dashboard
Click the type of exam criteria you want to be shown below the dashboard.

Default is All exams with registrations.

Click the dash (-) to the right, to fold the dashboard. This setting will be saved for the next login.

Unfold by clicking the plus (+).
Exam forms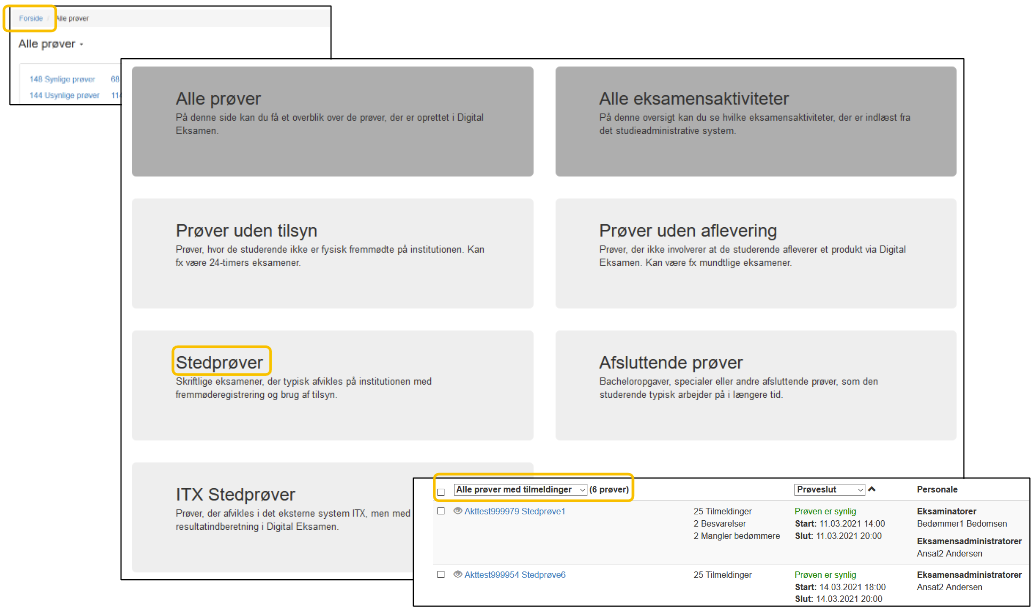 Main page
Click the front page to get an overview of exam types including descriptions, which are depending on the university.

From every tab, you can navigate to exam type you want.

E.g. if Exams with invigilation is selected, all exams with invigilation will be shown as default
with registrations and information about added
examiners, registrations etc.minatorer
All exam activities (EKA)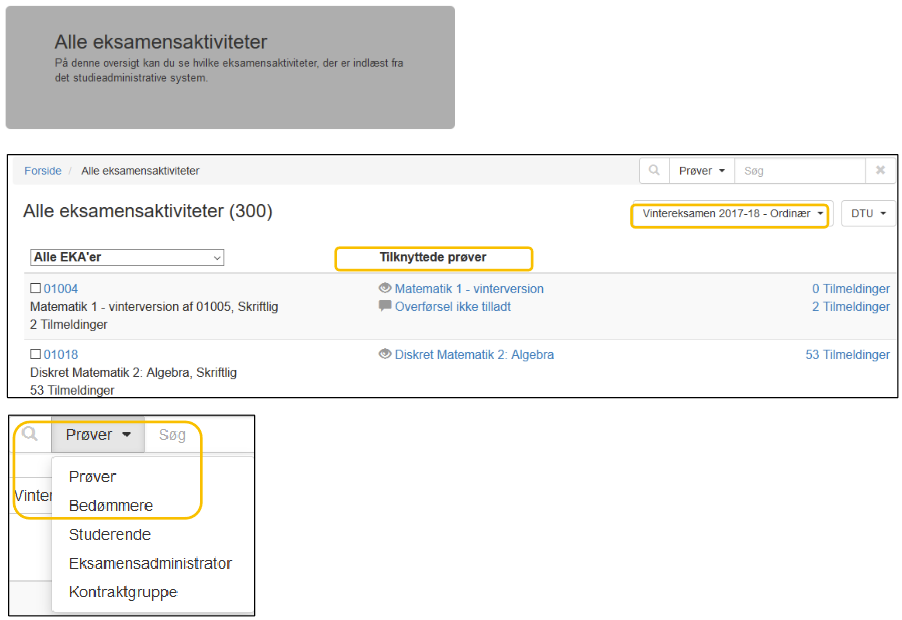 Form the fornt page, you can navigate to the EKA overview.

From here activities in a given term and unit can be seen, as well as number of registrations and associated exams.

Search can be done on different parameters, e.g. Exams and Assessors.